Recruitment
We currently have the following vacancies (as of 28/11/23):
Higher Level Teaching Assistant
Learning Support Assistant
Site Manager
Recruitment plan:
We will be recruiting for new team members for each September as our school grows each year:
Teacher(s)
Learning Support Assistant(s)
Operations Support Assistant(s)- Lunchtimes
If you are interested in advertised roles, please keep an eye on our Twitter account:
We will post links to adverts for all roles.
All vacancies will be advertised on the REAch2 main website:
Application documents:
Application form (CVs are not accepted):
EQUAL OPPORTUNITIES MONITORING FORM
Disqualification declaration September 2018
REAch TEACH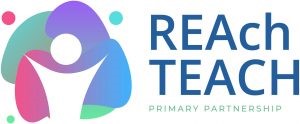 Green Park Village Primary Academy is part of the REAch Teach Primary Partnership. We offer the School Direct PGCE route into teaching. Unlike a university led PGCE, you can select the main school you wish to train in, meaning you can train locally whilst ensuring the school is the right fit for you. Our School Direct Primary PGCE is a unique, blended programme that puts you in control. With partner schools across the country, we provide local training as part of a national network.
Our training is supported by expertise from the country's largest primary only Academy Trust, REAch2, alongside the academic rigour of The University of Derby, ranked as 'Outstanding' by Ofsted. Our Lead School, Tidemill Academy, is amongst the top 3% of schools nationally and boasts almost 10 years of teacher training experience.
For more information, download our School Direct Information pack and visit REAch Teach Primary Partnership.
You can apply for our programme at Find Postgraduate Teacher Training where you can indicate a preference to train in our school. We can't wait to hear from you.